No doubt you know that there is a LOT going on in Salem, Massachusetts in October. Salem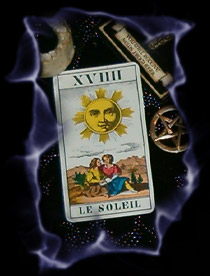 Haunted Happenings has layers and layers of events and attractions, each hosted by a different organization or business, and we pull it all together under one umbrella that we call Salem Haunted Happenings.
Organized by Salem Witch Christian Day, The Festival of the Dead has events throughout the month of October including the month-long
Psychic Fair and Witchcraft Expo
at Museum Place Mall, a series of balls (the first of which is this Saturday - the
Retro Zombie Ball
), and events that celebrate the Halloween season.
In Christian's words, Halloween is the time of year when the shades of the dead whisper from forgotten places and spirits walk among us... Festival of the Dead explores death's macabre customs, heretical histories, and strange rituals.
The
Salem Witches Ball
is certainly the grand finale to this unique festival. The theme for costumes this year is "legendary creatures," and if you don't have your costume yet, start searching or sewing! The Witches Ball is a top-rated Halloween party with live entertainment from around the world.
There are many other events, as well. If you are seeking seances, spectral evidence, over-the-top parties, psychic readings, and anything truly Witchy, check out the
Festival of the Dead.